Aqua Service Niagara is a full-service water treatment company. Located at 300 Bunting Rd in St. Catharines, we offer a high level of professional service our customers have come to expect.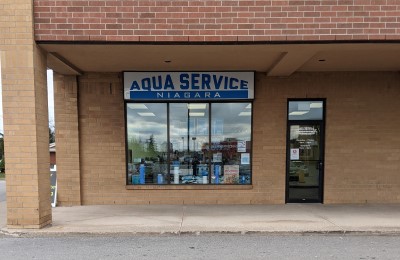 Having the right purification equipment is only the beginning.
We pride ourselves in our 'First Class' installations. When planning out an install, we not only plan the best location, we also look at things from a service perspective. Putting the equipment in is one thing- but if it can't be serviced, we did not do our job. From isolation valves, pressure gauges and test and drain ports, we go the extra mile to ensure ease of service. On top of that it has to look good. Using the latest plumbing products and not afraid to use an extra elbow or two - our installations are truly...First Class!
After sales service...
When we install equipment in your house, and an issue arises, rest assured we will be there to make it right. Especially when dealing with well water. Wells change all the time, and sometimes need a few visits to get things in sync. We stay on top of things and make sure the system is running perfect. We know that it may take a couple visits to make adjustments, so that is always included.
Couple all that with a fully stocked parts department and service techs passionate about water makes Aqua Service Niagara your best choice in water treatment!